A mobile app today is a powerful tool to reach more public, we can transform your idea into reality.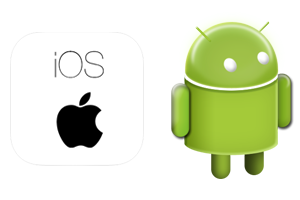 Creating a mobile app for your company means that you will be visible to your clients all times. Today most people have a smartphone and spend a lot of time using it, and you can take advantage of this situation. A mobile app is a direct marketing channel, through push notifications you can remind your customers about your services or products when you want. Having a mobile app for your company contributes to your brand awareness and recognition, if your can reach the public with your app, sooner you see your brand grow.
To create an app it's important to have a concept, your app must be useful to people, not just be a presence in the mobile world. You need to define your target audience, find a purpose to you app, and define the content that you will show to the users. To all those features you must add a great user experience, with good design and usability, to keep the public interested and loyal.
We can help you to build the most fantastic apps. Trust our team and become a part of the mobile world.